testadmin
The insectary team at TIGS along with researchers from Institute of Bioinformatics and Applied Biotechnology (IBAB), Bengaluru published a paper titled 'Enrichment of phenotype among biological forms of 𝘈𝘯𝘰𝘱𝘩𝘦𝘭𝘦𝘴 𝘴𝘵𝘦𝘱𝘩𝘦𝘯𝘴𝘪 Liston through establishment of isofemale lines'. The paper was published in the journal BMC Parasites and Vectors.
The paper describes key steps involved in establishment & validation of isofemale lines, their colonies were further used for characterization of insecticide susceptibility & differential vector competence.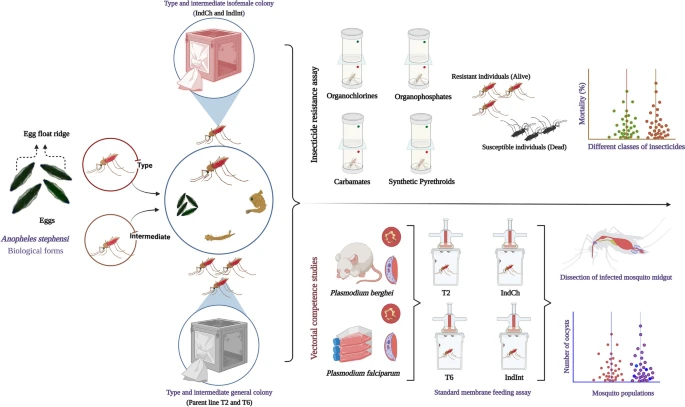 Isofemale lines can be a valuable resource for characterizing and enhancing several genotypic and phenotypic traits. This is the first detailed report of the establishment of two isofemale lines of type and intermediate biological forms in 𝘈𝘯𝘰𝘱𝘩𝘦𝘭𝘦𝘴 𝘴𝘵𝘦𝘱𝘩𝘦𝘯𝘴𝘪.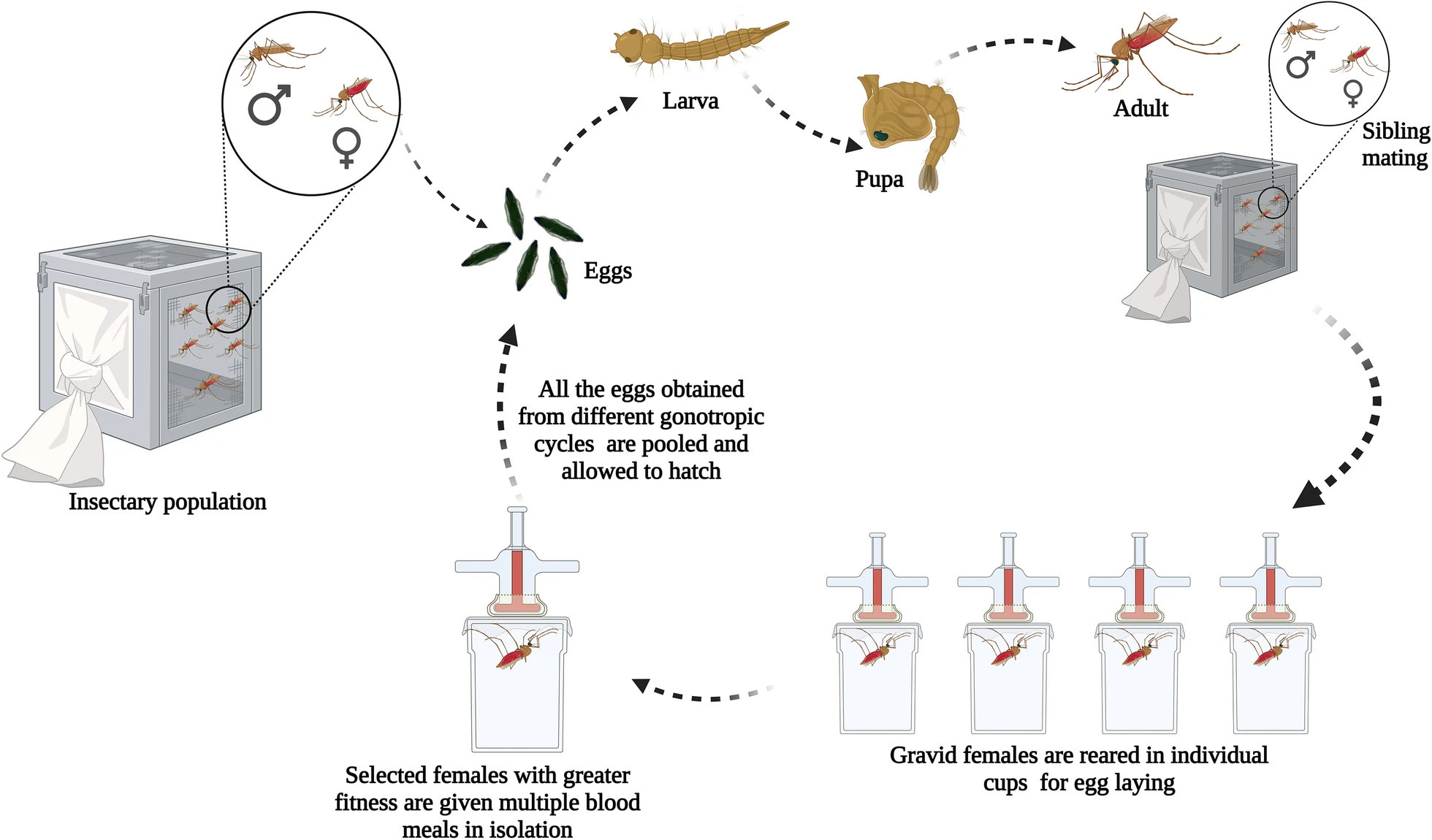 The full paper can be accessed here
Many congratulations to the whole team.