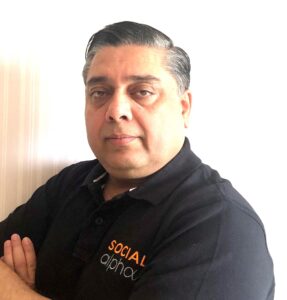 Manoj Kumar, Managing Trustee
Manoj Kumar is the Founder of Social Alpha, a multistage innovation curation and venture development platform for science and technology start-ups that aim to solve the most critical social, economic and environmental challenges. Social Alpha focuses on "lab to market" enablement and supports mission driven entrepreneurs through a network of innovation labs, venture incubators, accelerator programmes, seed funds and market access support. Since its inception in 2016, Social Alpha has nurtured more than 150 start-ups, including 40+ investments. Prior to founding Social Alpha, Manoj has been an entrepreneur as well as an early stage venture investor.
Manoj serves on the boards of a number of companies, non-profits and research institutions. Manoj is the Founding Trustee of TIGS and a Senior Advisor to Tata Trusts, leading Tata Trusts' engagements with universities and institutions globally. Manoj is an alumnus of Harvard Business School and lives in Bangalore, India.