The Tata Institute for Genetics and Society (TIGS), founded in 2017, is a non-profit research institute that aspires to develop solutions to challenges in human health and agriculture. The most significant challenges that impede the achievement of health equity and nutrition security for all of India's population require systematic evidence-based scientific advancements and technological solutions. In this regard, we are committed to contributing towards India's accelerated path in emerging as a global power through concerted efforts that use science-based solutions to prevent infectious diseases, improve access to affordable and quality diagnostics and therapeutics for rare genetic disorders, foster health equity, and achieve nutrition security through sustainable models for agriculture.
TIGS is a unique initiative of the Tata Trusts to support applications of cutting-edge science and technology in genetics and genomics to solve societal problems of the country. Since its inception in 1892, the Tata Trusts, India's oldest philanthropic organization, have played a pioneering role in bringing about an enduring difference in the lives of the communities they serve. Guided by the principles and the vision of proactive philanthropy of the Founder, Jamsetji Tata, the purpose of the Trusts is to catalyze development in the areas of healthcare and nutrition, water and sanitation, education, energy, rural upliftment, urban poverty alleviation, and arts, craft and culture. The programs of the Trusts, achieved through direct implementation, partnerships and grant making, are marked by innovations relevant to the country.
"Recent advancements in genetics and genomics have the potential to solve some of the most complex challenges in agriculture and healthcare and create significant societal value. The Tata Institute for Genetics and Society was established with this vision and I am pleased to note that the institute continues to focus on research in the areas of crop improvement, food security, point of care diagnostics, and modern therapeutics"


Ratan N Tata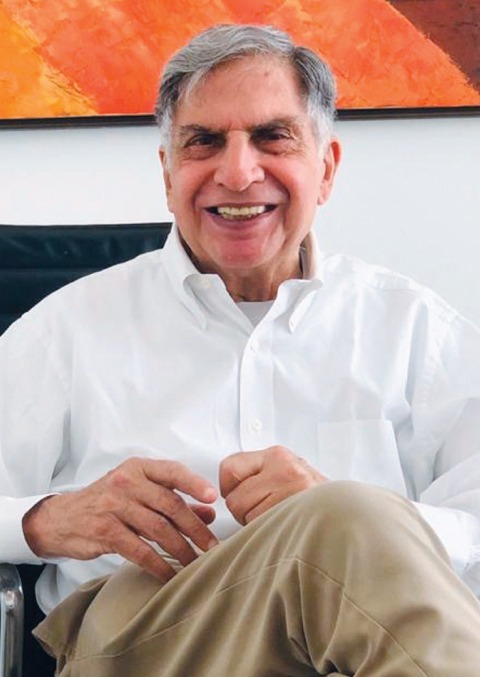 ——————————————————————————————————————————–
Bangalore Life Science Cluster (BLiSC)
The Bangalore Life Sciences Cluster (BLiSC) is an innovative institutional model for cutting-edge scientific research, where existing centres of excellence are used for the development of new centres with challenging new mandates. The vision of the cluster is to have an integrated multi-disciplinary and interactive bioscience and technology research enterprise, which will result in path-changing scientific discoveries, and the translation of these into tangible technological advances. It is envisioned that these synergistic associations at the cluster will have a far greater impact on life sciences research than the sum of individual contributions from each institution.
——————————————————————————————————————————–
——————————————————————————————————————————–
PhD at TIGS via AcSIR
TIGS hosts a PhD program in collaboration with the Academy of Scientific and Innovative Research (AcSIR). We aspire to create the next generation of innovators through research and a pedagogical curricula designed to harness modern advancements in science and devise novel solutions for the most pressing needs of our society.
Admissions are open for our PhD program, twice a year for the January and August sessions. If you are interested in using genetics, technology, engineering principles, or computational skills in addressing issues of human health and agriculture please visit our programs page to learn more and apply.
To find details on the eligibility and process of admissions please visit https://acsir.res.in/admissions/
All applications for the PhD program have to be submitted via the AcSIR admission portal.

——————————————————————————————————————————–